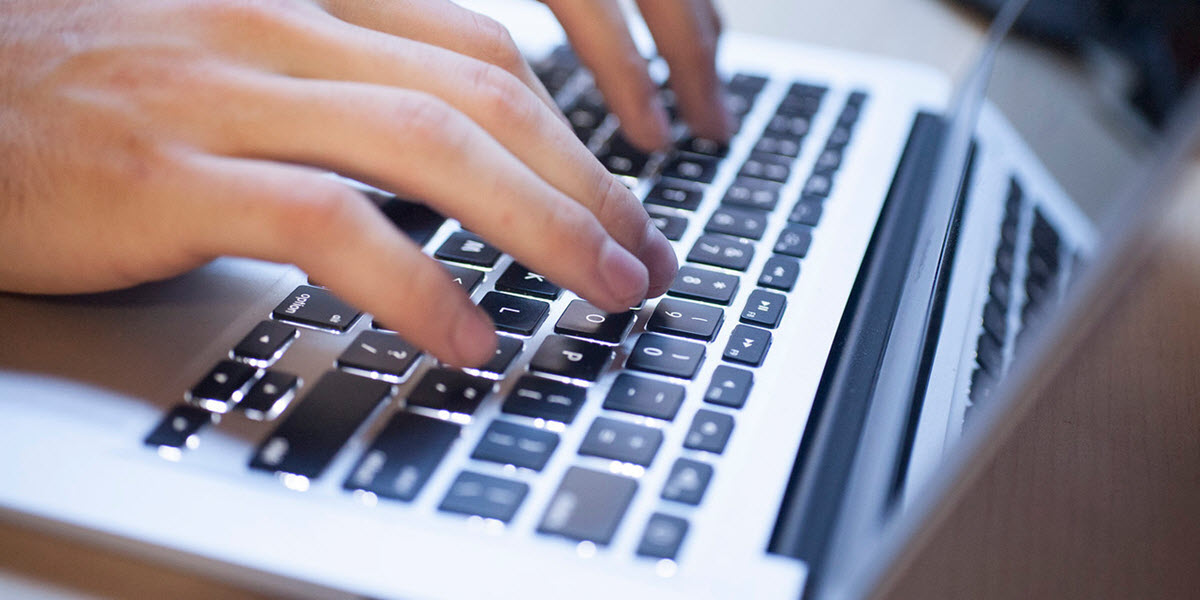 With the market share of Windows 10 on the rise, and manufacturers making it harder to get Windows 7 on new machines, means that much of the business world is transitioning to Windows 10 platforms already, and that adoption rate will only continue to rise throughout 2017.
If you're not already aware, Windows 10 has a lot of privacy concerns surrounding it and one of the most common is the fact that Microsoft, by default, will collect all the information that you type into your keyboard. Their thought is to help develop better predictive text, however most users do not want that data collected.
Here's how to turn that option off!
First, you'll need to start by clicking on the start button in the very bottom left, and then the Settings icon which looks like a cog wheel.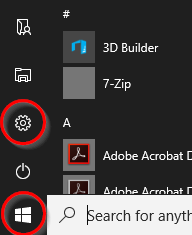 Next you'll want to pick the Privacy section on the settings page.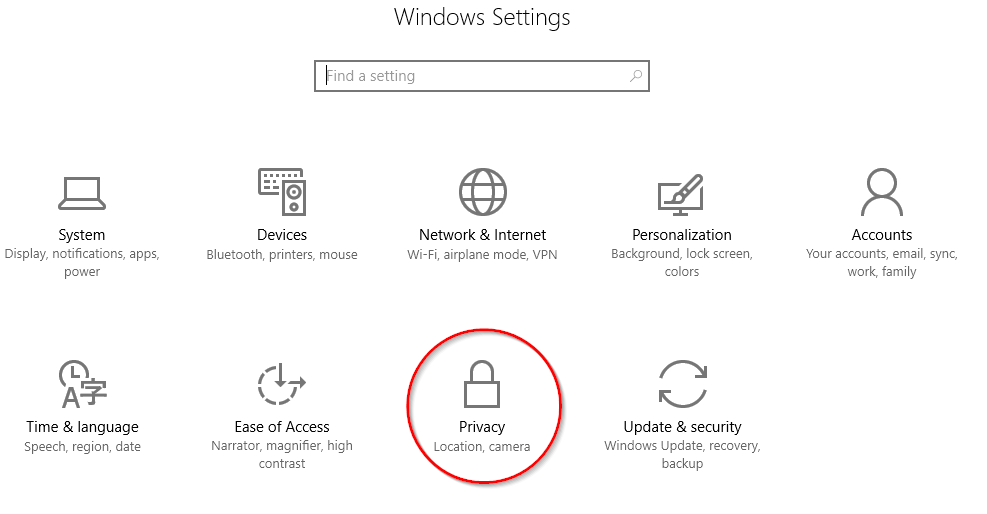 Lasty you just need to turn off the toggle which allows Microsoft to collect the typing data. So find the line that says "Send Microsoft info about how I write to help us improve typing and writing in the future"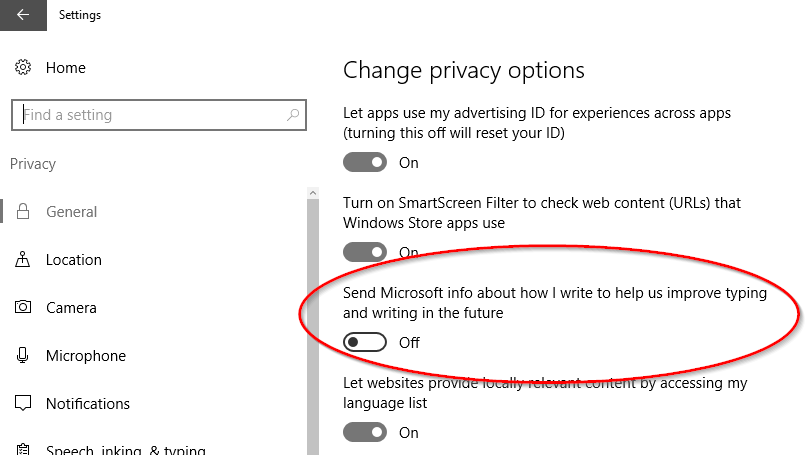 That's it! Just reboot for good measure and you're all set!
Does your business already use Windows 10 in the workplace? Computing Technologies can help manage security policies for all users on the network. Contact us today to setup a consultation.